Pre-war Jensens
---
In part because I own one, I'm especially interested in the pre-war cars and other Jensen-bodied vehicles produced at Carters Green. In fact, depending on what turns up, I might even write a book about them (don't hold your breath).
Trouble is, the decade before the Second World War is a bit of a black hole as far as Jensen history is concerned. The factory was bombed in 1940 and essentially all of the records were destroyed, so it's not easy to come to grips with that period.
If you own a pre-war Jensen or Jensen-bodied car, or if you once owned one of these rare birds or even if you just want to chat about them, I'd be interested to hear from you.
Contact me in the usual way at tfmuch@bigpond.com.
Meantime, have a look below and see if you can help me out with a few of my queries.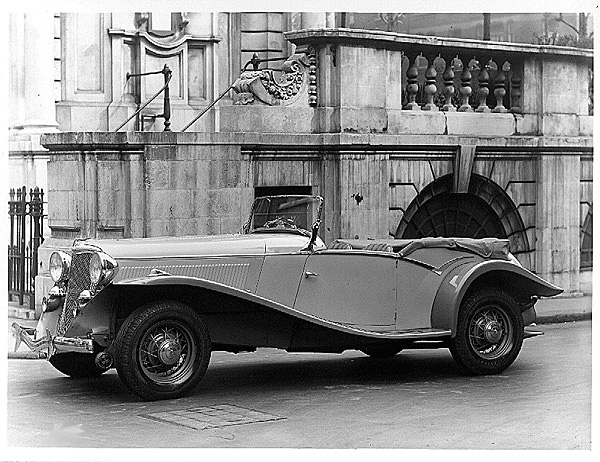 Well, isn't this a beauty! This is a Jensen-Ford V8, about 1935 by the looks it, probably the Ford Motor
Show in London. I wonder if the car survives. For a print from the original glass plate, contact the people
who took the picture — C. K. Bowers and Sons at http://www.motoringmemories.co.uk.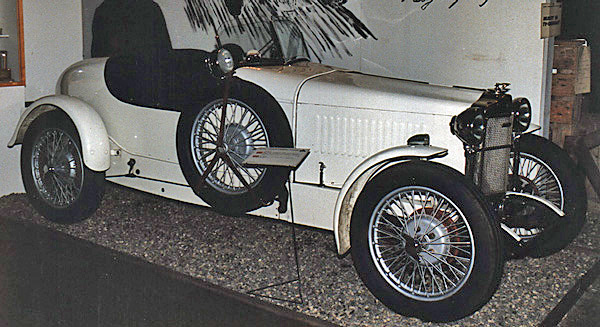 Here's another minor mystery (well, to me anyway). This is said to be a 1929 Avon Standard Special,
possibly the rarer 8.9 hp version rather than the 9.9. When the owner isn't driving it during the summer, it
may be found hibernating in the Lillehammer Auto Museum in Norway. If one of our Scandihooligan
comrades could oblige, I'd like to know the commission and engine numbers off the firewall plate, the horse-
power rating and why there's a New York badge on the grille. This is the first automobile Alan Jensen
designed. He was 23 years old when this one was made.
Richard Calver 2000-2020