All The Models
---
My third book in the continuing History of Jensen series was released in softcover format on 19 December 2007. The slipcased leather-bound version was unveiled at the monthly meeting of the Jensen Car Club of Australia in Melbourne on 6 February 2008. I like to think of it as a nice little picture book, something you could (almost) stuff in your pocket and carry around to car shows and the like, a guide to everything Jensen ever had their hands on. It has received favourable reviews in the motoring press with two magazines making it their Book of the Month and with the major British motoring journal Classic & Sports Car making it their Book of the Year for 2008. In either binding, this is a lovely production which will make a valuable and enjoyable addition to your motoring library.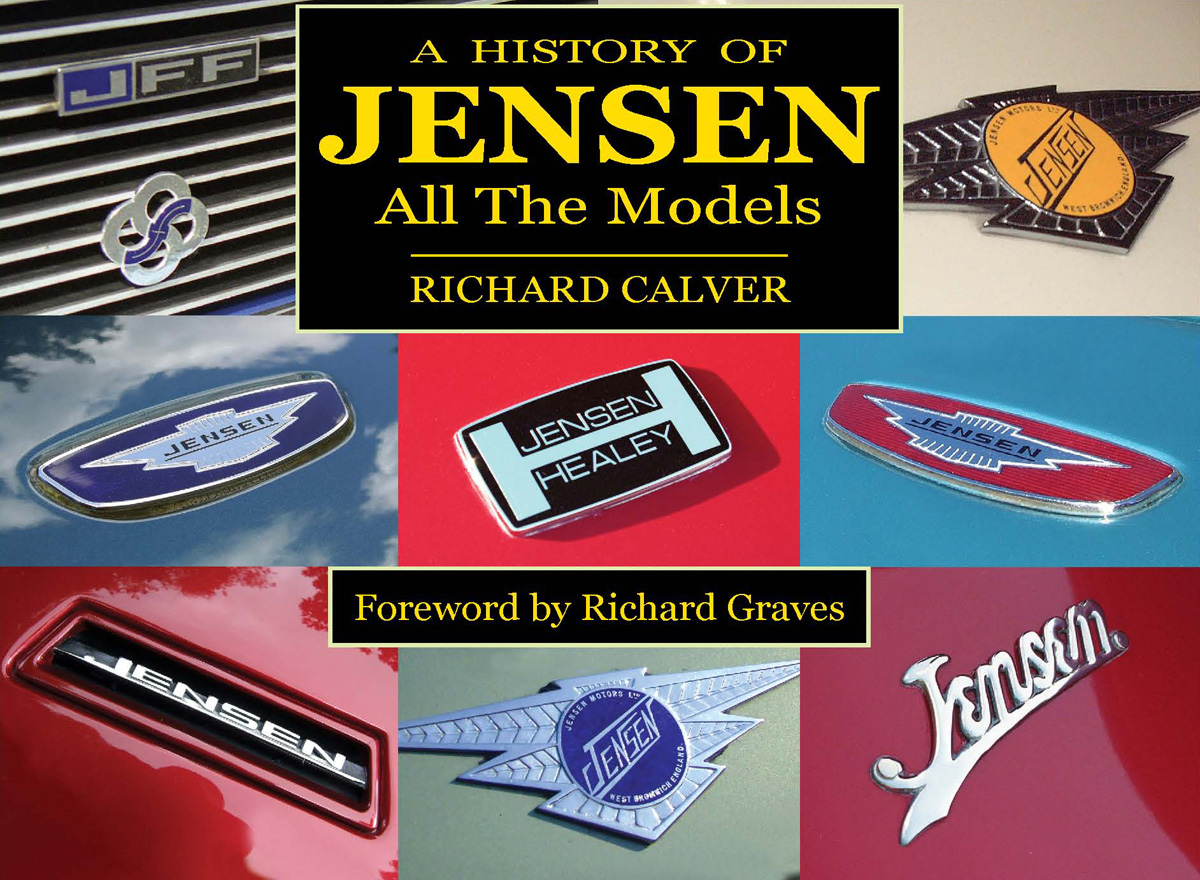 Contents-wise, All The Models provides what I believe to be an essentially complete reference to the range of cars, trucks, buses, vans, utes, trailers and sundry other contraptions manufactured or worked on by the various Jensen firms over a period of 80 years, from the first experimental runabouts built by Richard and Alan Jensen in the late 1920s through to the short-lived venture with the S-V8, which came to an end in 2005.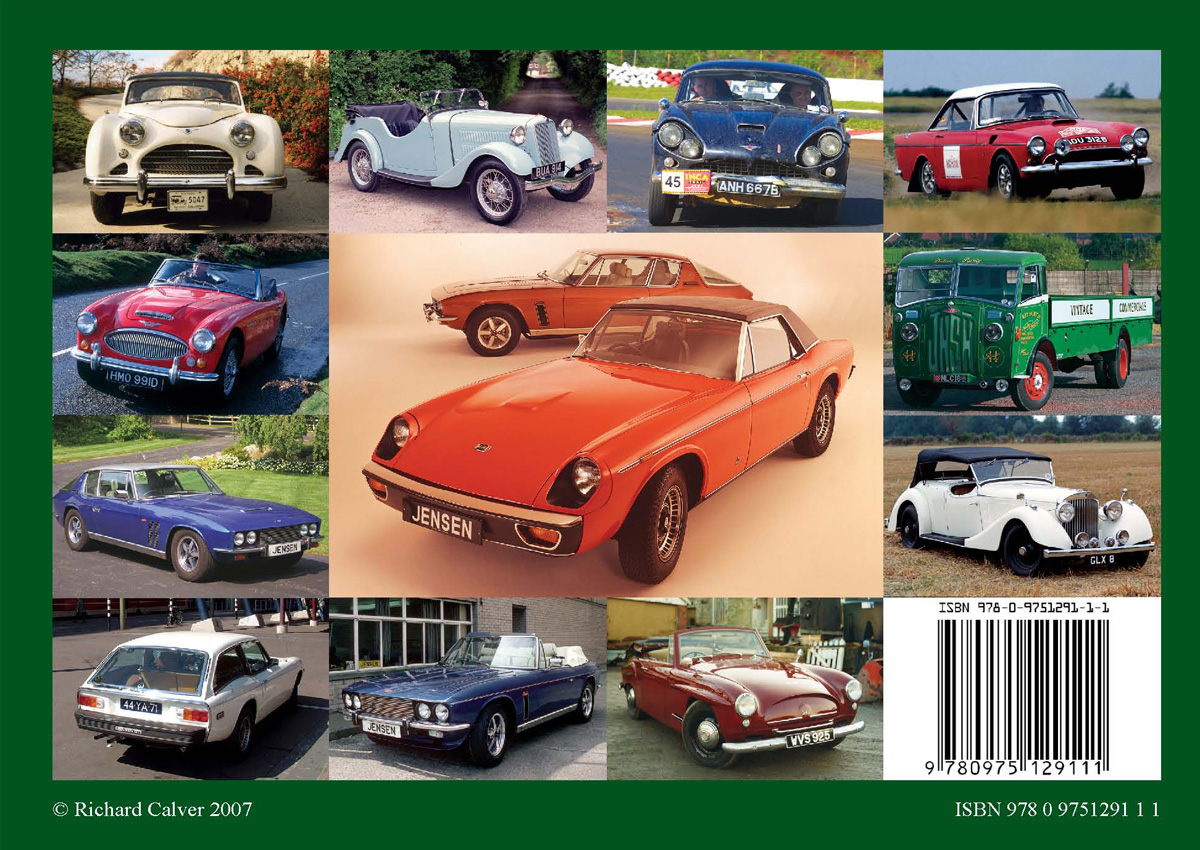 This book is intended as a highly readable and well illustrated general history of the Jensen marque. The text runs to about 85,000 words — about twice the size of any general treatment published in the past — and contains about 430 pictures, 300 of which have never before been published. Besides those, another 40 images are so rare that they will be new to most readers. As another first for the Jensen book world, this volume is printed in colour throughout (except where the original photos are in black and white). It is in B5 landscape format and runs to 448 pages. Those who have seen it agree that it sets new standards for published Jensen history. Richard Graves, Jensen's Marketing Director (later Executive Director) from 1966 to 1975, kindly agreed to write the preface. I had the pleasure of meeting Mr Graves on several occasions over the years and I am honoured that he agreed to participate in this project. Regrettably, he passed away in 2011.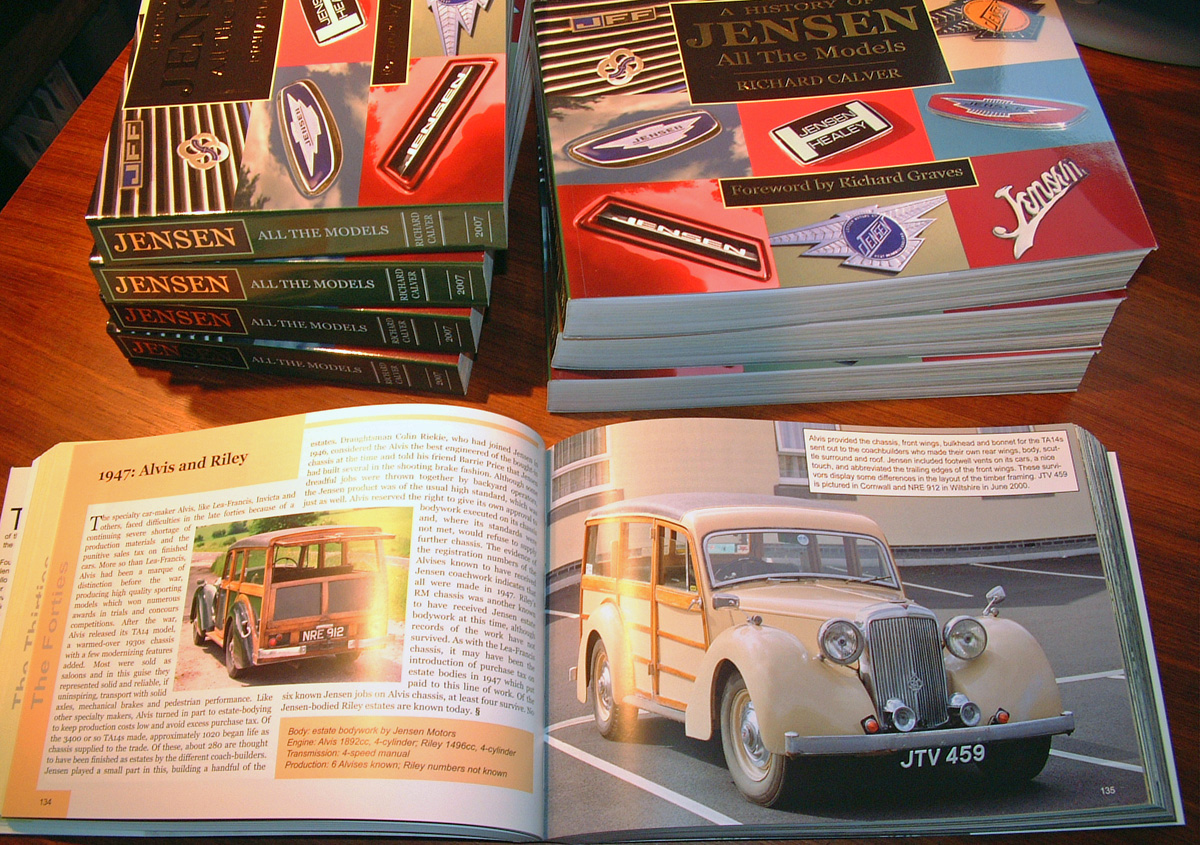 Aside from the Jensen name cars, the book covers essentially all of the other makes with which the factory became involved in some shape or form, including (but not limited to) Austin, Austin-Healey, Ford, Morris, Wolseley, BSA, Bentley, Barclay, Rolls-Royce, Riley, Alvis, Lea-Francis, Invicta, Stonefield, MG, Triumph, Standard, Chevrolet, Allard, Killeen and some other little surprises. I doubt there's anyone left alive who will know all of what's written in this book, so if you think you know this stuff already, think again.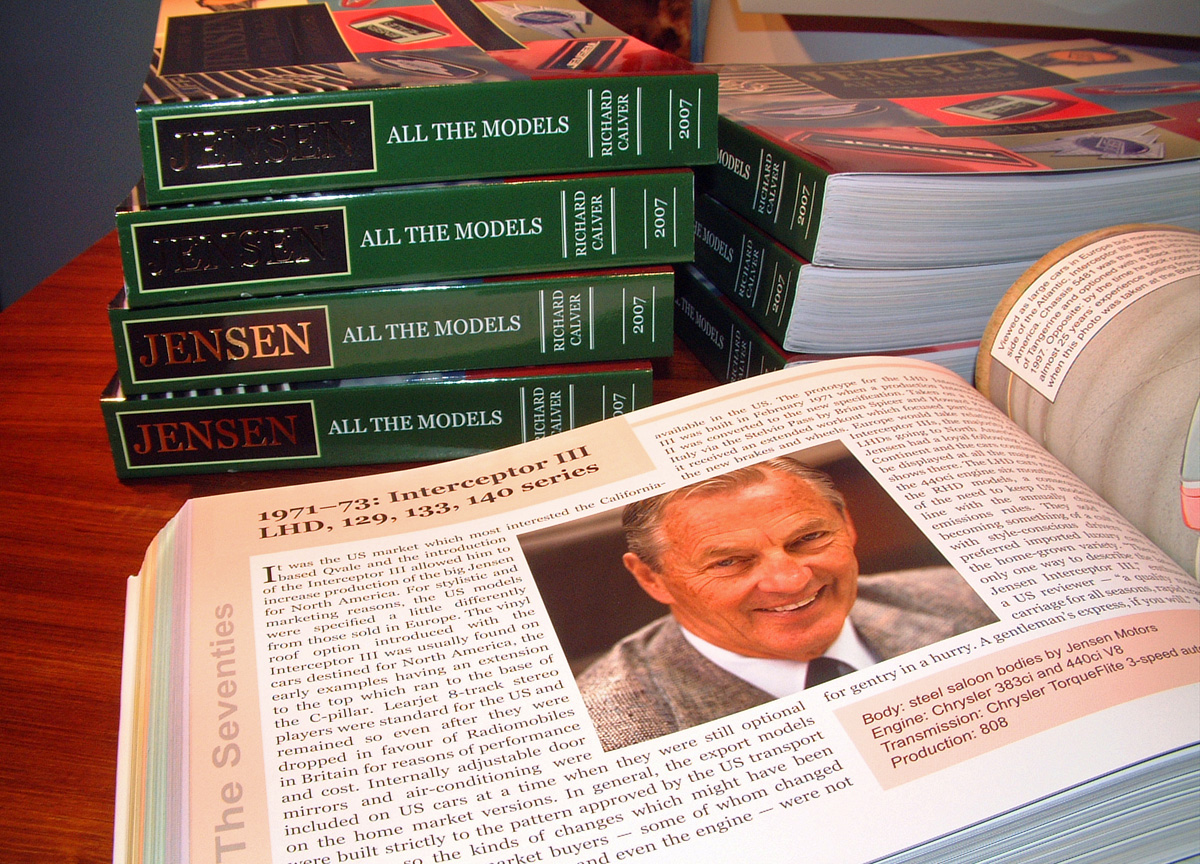 Books may be ordered direct from me or through a Jensen club or any commercial outlet which might stock motoring books. Ordering information may be found here.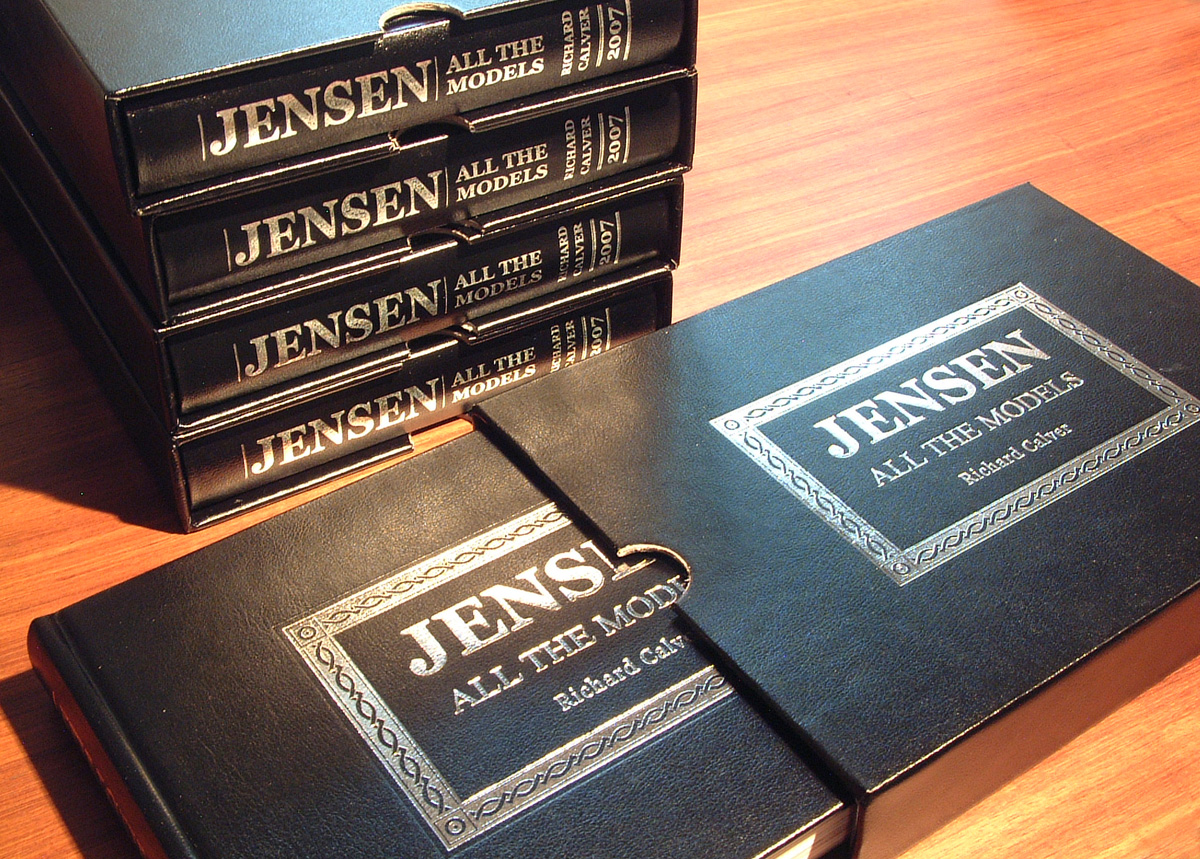 © Richard Calver 2007–2022